In order for Green Filing to auto-collect their provider fee due on the monthly invoice, users will want to set one of their payment types in the Green Filing Fees panel to Default. Otherwise, users will receive an email each month informing them were not able to collect their service fees.
Set the Default Card for Green Filing Fees
The application automatically sets the first Payment Type added for Green Filing Fees as the Default Card. However, if a user does not see any of their payment types listed as the Default Card (or if a user wishes to change the Default Card), they may designate one in the Green Filing Fees panel.
Payment Settings on the left menu.

Click Edit in the Actions column of the Green Filing Fees panel for the card you'd like to set to default.

Make a Payment for Outstanding Green Filing Fees
On the Payment Settings screen, a user will see a red box at the top of the page if they have a balance for Green Filing Fees.

Click the Make A Payment in that box to bring up the Make A Payment modal popup. The user may select one of the payment types listed and authorize the payment.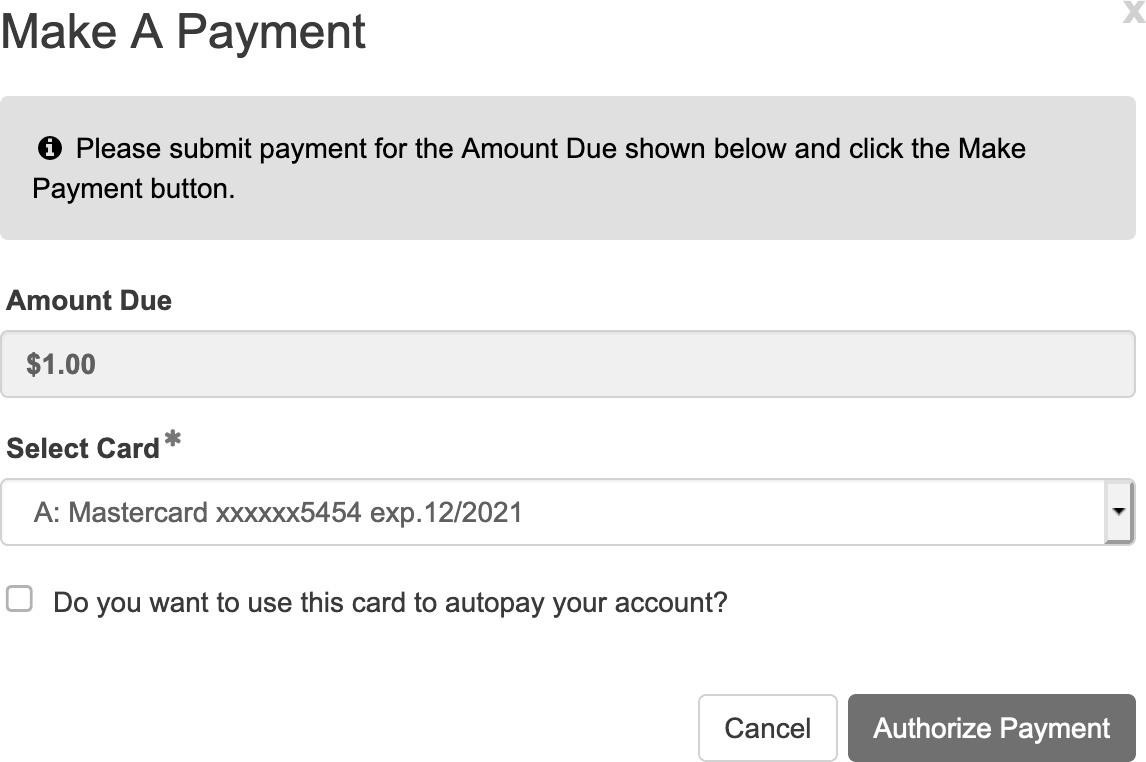 Additionally, may check the box Do you want to use this card to autopay your account? to avoid future balances in the e-filing system.