The Account Information screen allows the user to view and edit their account information in the e-filing application.
View the Account Information Screen
Click Settings from the Main Menu at the top to bring up the Account Information screen.


Account Information Overview
The Account Information screen has two sections; an editable Firm Information section on the left, and a non-editable one on the right.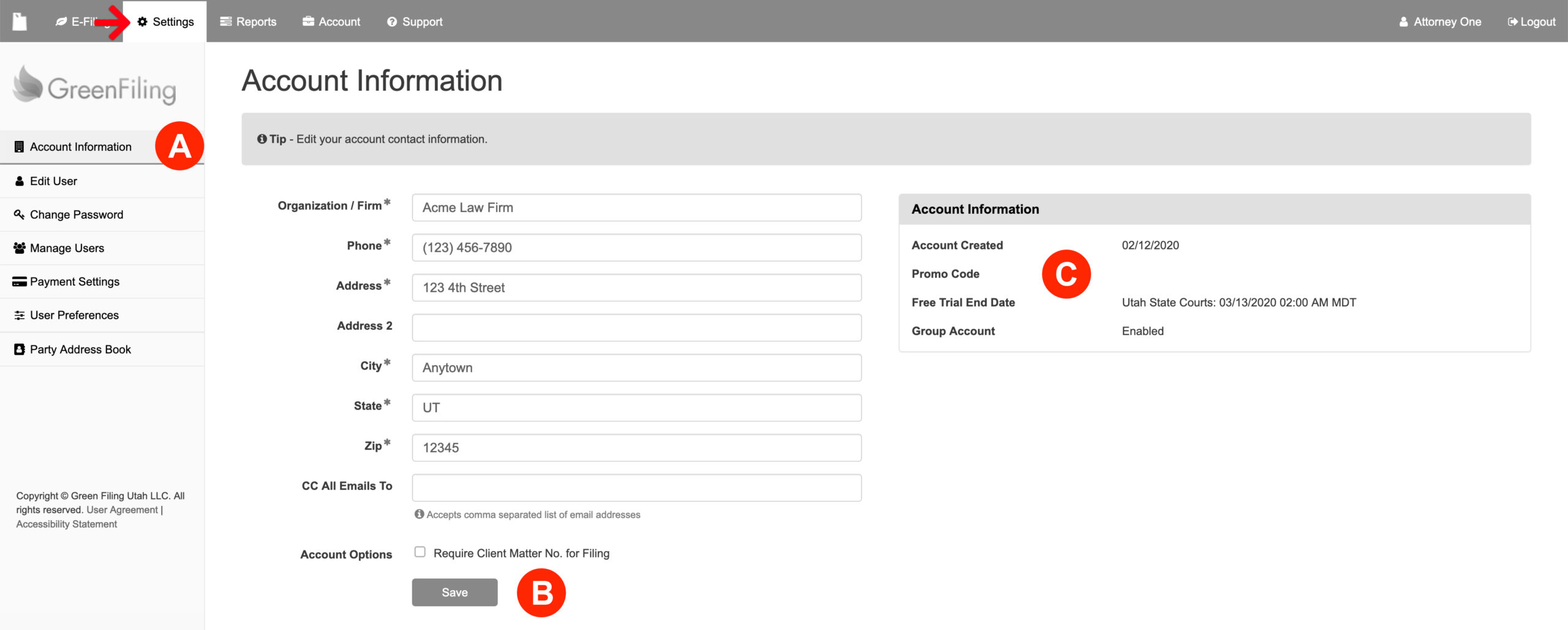 A: Account Information on the Left Menu
When the system displays the Settings tab in white at the top, the user will find Account Information listed in the Left Menu. By default, clicking the Settings tab at the top Main Menu also returns the user to that screen.
B: Update Information
On the left panel of the Account Information screen, the user may update the Organization/Firm Name as well as the Address and Phone Number. Additionally, the user may add a CC email or emails (with a comma separating them) for all emails the main account user receives. Always make sure to click the Save button at the bottom to update the user changes.
C: General Information
On the right panel of the screen displays user information such as when they created the account and what type it is.