Filers may copy Drafts; Accepted, Rejected, and Pending filings as well as Serve Only Filings for easier submission to the courts following these quick steps.
1. Return to the Filing Status Screen
From the Dashboard, click Filing Status from the left menu.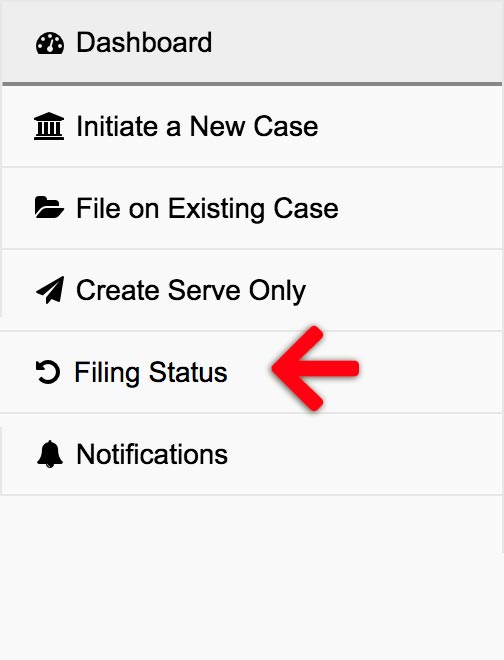 2. Return to the Filing
This brings up the Filing Status screen. Here a user may click the appropriate filing ID to return to any filing.


3. Copy Filing
Once your filing comes up, click the Copy Filing button where you will then have the option to copy it to a new filing or to a serve only filing.


4. Review and Re-submit Copied Filing
Once the filing is copied over, you may add, edit, delete, or replace documents in section 2. They may also add new case parties and select electronic service for the documents.