To file a Judgment by Confession you will be initiating a new case. To initiation a new case, you'll select File New Case from the left hand menu. Then, following these steps:
Step 1.  Start a new case filing by clicking File New Case. Select the Court of which you will be filing.

Step 2.  Select Case Type you want to choose Judgment by Confession.

Step 3. For the Document Type you will select Verified Statement for Judgment By Confession and upload your document.

Step 4.  Do NOT e-file your Judgment (Proposed) at this time. You should submit the case first so that you are assigned a case number then you can e-file your Judgment (Proposed) in a separate transaction.
Step 5.  Next, you'll want to select your Parties and fill in the Court required information.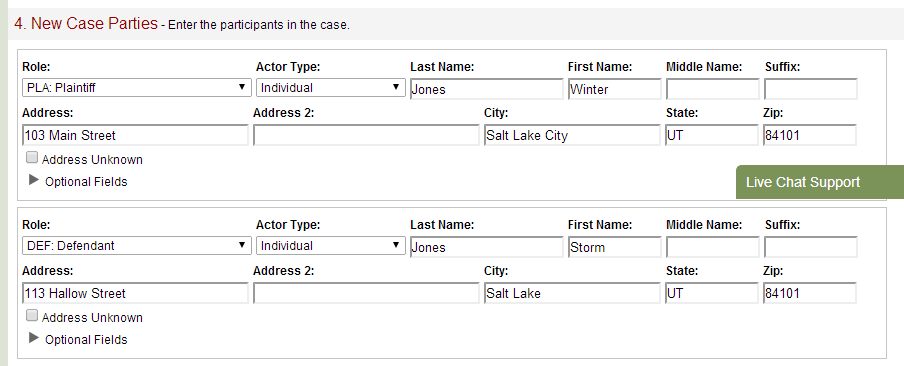 Step 6. Next, you'll complete the Claim Amount and select discovery tier.

Step 7.   Complete the rest of the case initiation screen just as you would complete the information and Review and Submit your filing.